The Law Offices of Diane M. Miller, pllc
Diane Miller has been litigating condemnation cases since 1984 representing primarily condemning authorities. For sixteen years, she represented the Arizona Department of Transportation in projects statewide. She was a lead attorney for the U.S. 60 (Grand Avenue) project from the City of Glendale northwest to Morristown and for the State Route 179 All American Highway project through Oak Creek and Sedona. She was responsible for the I-10 project through Tucson, from Cortero Road through and including the I-10/I-19 traffic interchange. Ms. Miller has represented various governmental entities in acquisition projects and eminent domain litigation throughout Arizona.
Ms. Miller was the State of Arizonaís lead attorney for outdoor advertising issues. She was also an author of the State Route 179 access management plan, which ADOT is adapting to its model statewide. During her career she has condemned property for freeways, roads, schools, airports, flood control, parks and utilities.

A proven condemnation trial lawyer, Ms. Miller is the only attorney in the history of the Arizona Attorney Generalís Office to be twice recognized as Litigator of the Year. Ms. Miller has presented at the Federal Highway Administration National Conferences, the CLE Annual Conference on Arizona Eminent Domain Law and International Right of Way Association meetings.
Ms. Miller is a graduate of Rutgers University and Arizona State University Law School.
---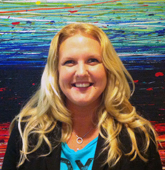 Kimberly A. Huson, CP, has been a paralegal in the State of Arizona for over six years. She has substantial experience in Probate law, Guardianship/Conservatorship proceedings, veteran services, estate planning, and eminent domain litigation. She became a Certified Paralegal through the National Association of Legal Assistants (NALA) in January, 2010. She is also a commissioned Notary Public for Maricopa County.
Kim is a member of the 2018 graduating class of the ASU College of Law and will be taking the bar exam in the summer of 2018.