The Law Offices of Diane M. Miller, pllc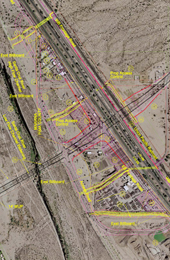 Ms. Miller and her team have extensive experience working on right of way acquisition projects, as part of the project team and handling individual condemnation cases. As part of the project team, we work with appraisers, designers, engineers, land planners, right of way and acquisition professionals, utilities, other governmental entities and stakeholders, and property owners. Our participation assists the agency and its consultants by considering and exploring alternatives aimed at minimizing project impacts and costs as part of the design process.
We ensure that all legal documents, such as purchase agreements, extended occupancy agreements, waivers and donations, and intergovernmental, utility and railroad agreements are properly and timely addressed. We assist in pre-condemnation negotiations with property owners, other stakeholders, and their lawyers. If a property goes to condemnation, we know in advance what the issues will be which helps us efficiently and effectively evaluate, litigate, mediate and/or try the case.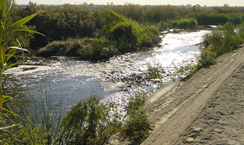 We assist in choosing consultants and appraisers who both know their fields and make effective trial witnesses. We ensure project consistency and quality in the appraisals before the offers are made. This helps reduce litigation and hold down project costs.
We know a good appraisal from a bad one. We have the day to day experience necessary to recognize the flaws in an appraiser's methodology or data selection and either remedy or exploit them. Attorneys dabbling in this field tend to rely on their appraiser, as the "expert", to explain their case to them. Even otherwise experienced trial lawyers generally lack the ability to critically evaluate an appraiser's opinion. We evaluate appraisals and appraisers efficiently and effectively because we have been doing it every day for years.
Not all appraisals or appraisers are created equal. Appraisals are opinions. Opinions are only as persuasive as the facts upon which they are based and the person expressing them. We know which appraisers make good witnesses and which ones do not. We know how to help choose appraisers who understand the unique problems, methods and legal requirements of eminent domain valuation.

We know the law. Ms. Miller has practiced exclusively eminent domain law for 36 years. She regularly lectures on Arizona eminent domain law and related topics.
We try cases. Our opponents recognize that we know this area of the law and regularly try condemnation cases. They know that we are not going to be fooled, bullied or bluffed. They know we are effective condemnation trial counsel.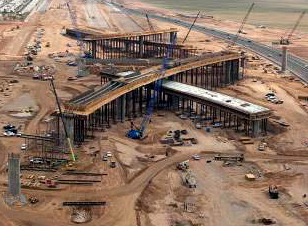 We know our opponents and their experts. We know their likely tacks and tactics because we have seen them before. Arizona is fortunate to have a small group of elite, experienced eminent domain attorneys on both sides of the bar. We know them all and have litigated numerous cases with each of them. We are acknowledged within the eminent domain community as one of the few private firms representing government whose lawyers belong to this exclusive group.
We know and are known by other agencies and their lawyers. We have the ability to coordinate and work effectively with other agencies because we have experience doing it and they trust us. We value our reputation within the government community as knowledgeable, thorough and competent.